Infrastructure
All roads lead to Trento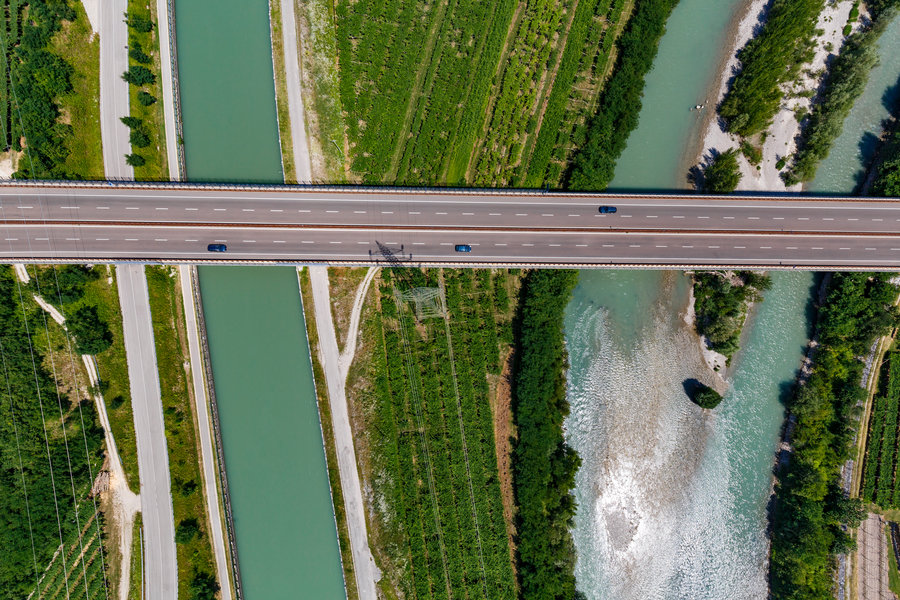 Accessibility
It is easy to move around in Trentino, a region with a high level of accessibility and an easily driveable road network.
Transport and Logistics: the Road Network in Trentino
We know how the efficiency of the transport system is important for economic competitiveness. Trentino is crossed by one of Italy's most important traffic corridors, the Brenner motorway A22.
In addition, railways and bus services guarantee connection even with the smallest centers. The public transport system features a fleet of about 800 buses, which travel on 261 lines, reaching into all corners of the region. Read more >>
The nearest airport to Trento is Valerio Catullo of Verona, just an hour distant from the Province. Verona is an important stopover, because of its connections with Munich, the gateway to Europe for all international flights. Other airports, like those of Venice, Milan, Bologna and Bergamo, are equally close.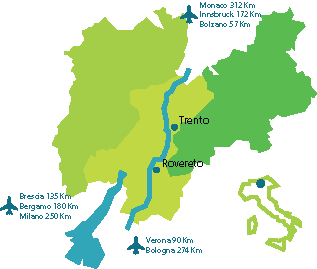 Broadband Connection
An infrastructure with over 1,100 km of fiber optic network and over 700 points of fixed or mobile broadband wireless access for 96.90% of the businesses with more than 10 employees. These are the numbers of Trentino's digital infrastructure.
The region has set for itself a very ambitious goal: to meet by 2019 the conditions to talk convincingly about a "digital mountain", providing 100Mbps connectivity to those who use Internet for work, and no less than 30 Mbps to schools.
Energy
Trentino makes full use of its renewable energy sources, which are three times higher than the national average:
Hydroelectric sources: the Autonomous Province of Trento includes 152 hydroelectric plants, for a gross power of 1,260 MW (8.7% of the total Italian power);
Solar energy: the solar energy surface per inhabitant is 7 times higher than the national average;
Biomass sources: in Trentino, renewable energy harvested from thermo-combustion and biogas is only next to hydroelectric power.