The speakers of Inn4Mech 2021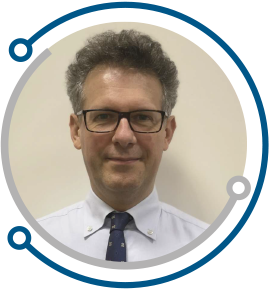 Giulio Lanza
From 2001 in Capgemini Engineering (formerly Altran), he has been consulting many industrial companies such as Automotive OEM/TIER1, Agriculture, Energy, Oil & Gas, Aerospace, Defense, Biomedical and Pharma, Mechanical and Electric Industry, working firstly as Preventive Reliability Consultant then as Solution Manager.
Currently he leads the Italian Operational Excellence Solution, based on four main offers: Process Engineering, Industry 4.0, Production Efficiency, Manufacturing Quality.
His key challenges are to continuously developing and adapting new methods to the market needs to improve the value propositions, increase collaboration among solutions to participate at major tenders and propose joint offers and boost the Industry 4.0 offer.
Since 2021, he has been leading the Italian PLM Center of Excellence of Capgemini Engineering.
Plenary session Future Workspaces "People engagement in the Digital Transformation"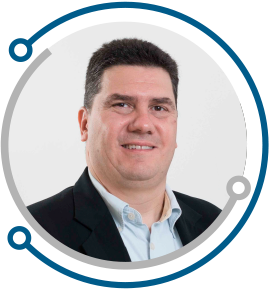 Sergio Soares
Innovation Global Director at CNH Industrial, responsible for the innovation strategy, roadmaps and solutions deployment for all products on the Agricultural and Construction Equipment segments, and also innovation management system and mindset change, with special focus on the areas of open and disruptive innovation.
Production Engineering Bachelor from FEI – Brazil, with MBA from FEA/USP – Brazil, with 25 years' experience on Product Development, Engineering and Manufacturing in the automotive and heavy machinery sector, having worked at Ford and CNH Industrial as Industrial Director in Brazil and the UK and as responsible for the Latin America Product Development and Engineering Operations at CNH Industrial.
Plenary session Future Workspaces "The Sustainable Technology Transformation of Off-Highway Machines"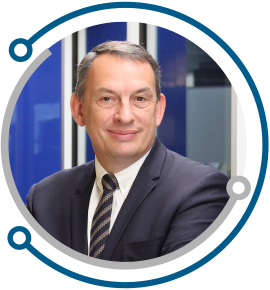 Christophe Dominiak
Christophe Dominiak currently serves as senior vice president and chief technology officer for Dana. In this role, Christophe leads Dana's core products, industrial and manufacturing engineering strategy, including the execution of the company's enterprise strategy in the areas of commercialization of new technologies, and acceleration of electrification and hybridization. Christophe joined Dana in early 2016 as vice president of global off-highway engineering. Before joining Dana, he was deputy chief technology officer for Hutchinson, a global automotive and aerospace supplier in Paris. He also held a variety of strategic positions, including senior director of electronics engineering and purchasing, managing director of electronic assess systems, and vice president of security systems for Valeo. In addition, Christophe served as R&D chief engineer and program director at Rockwell in Paris and held engineering roles at both Webasto and Corning Inc. When he joined Rockwell, he gained his first true U.S. experience in the Science Center based in California. From there, his career enabled him to travel the world and be part of many different academic institutions where he served as an academic chairperson and participated in several boards for business innovation incubators.
Plenary round table: discussion with the keynote speakers and Q&A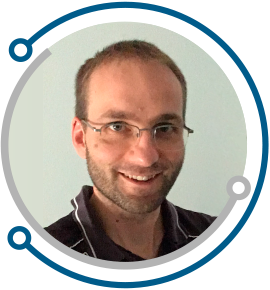 Luigi Alberti
Luigi Alberti received the Laurea and the Ph.D. degrees in electrical engineering from the University of Padova, Padova, Italy, in 2005 and 2009, respectively. From 2009 to 2012, he was a Research Associate at the University of Padova. In 2012, he moved to the Faculty of Science and Technology, Free University of Bozen-Bolzano, Italy, to start research and educational activities in the field of electrical engineering and electrical machines. He is currently an Associate Professor with the Department of Industrial Engineering, University of Padova, working on design, analysis, and control of electric machines and drives, with particular interest in renewable energies and more electric vehicles.
Workshop Green Machines "The Green SEED project: Design of more-electric tractors"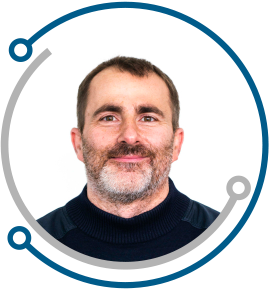 Davide Bagnara
Graduated in 2002 in electrical engineering from the University of Bologna, Italy. From 2002 to 2007 he has been employed at Arca Tecnologie, Spin-Off of the University of Bologna. From 2007 to 2019 he has been employed at Leitner Ropeway SpA. Since 2019 he has been with Mechatronics department of the MCI as researcher on Digital-Twin project.
His current research interests include nonlinear control, output regulation, control of autonomous vehicles, control of electrical power systems and drives.
Workshop Green Machines "Electrification of heavy duty vehicles"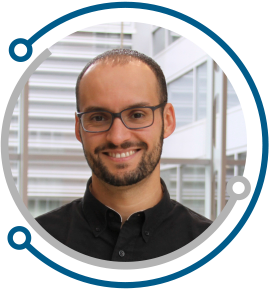 Marcello Canova
Marcello Canova is Professor of Mechanical and Aerospace Engineering at The Ohio State University, and Associate Director at the Center for Automotive Research. He earned his Diploma di Laurea "Summa Cum Laude" and his Ph.D. in Mechanical Engineering from the University of Parma (Italy). Dr. Canova's research focuses on energy optimization and management of ground vehicle propulsion systems, including internal combustion engines, hybrid-electric drivetrains, energy storage systems, waste heat recovery and thermal management. His research is supported by, among others, Ford, General Motors, Stellantis, the National Science Foundation, ARPA-E and the US Department of Energy. He is author of more than 140 journal and conference articles, 5 US Patents, and he received the SAE Vincent Bendix Automotive Electronics Engineering Award (2009), the Lumley Interdisciplinary Research Award (2012, 2020), the OSU Lumley Research Award (2015), and the Michael J. Moran Award for Excellence in Teaching (2017). Dr. Canova is a Member of the Society of Automotive Engineers (SAE), American Society of Mechanical Engineers (ASME) and International Federation of Automatic Control (IFAC).
Workshop Green Machines "Hybrid Energy Storage Systems: Emerging Technologies and Applications"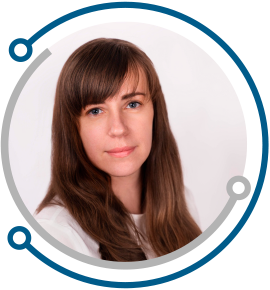 Tatiana Minav
Tatiana Minav (member IEEE, ASME) received the MSc degree in 2008 from Lappeenranta University of Technology (LUT) and M.Sc. degree in 2008 from Saint-Petersburg State Electrotechnical University LETI. She received the Doctor of Science (D.Sc.) degree from Lappeenranta University of Technology (LUT), Finland in 2011. She is an assistant professor (tenure track) at Tampere University, Finland. She has over 13 years of experience working on improving the efficiency of non-road mobile working machines. She has authored in total 110 scientific publications. Her current interests include zonal hydraulics, sensorless position control with direct electric drive in hydraulic systems, failure and monitoring systems, thermal hydraulics simulation, energy balance, and energy recovery systems in non-road mobile working machines.
Workshop Green Machines "Review of Energy efficiency improvement of off-road machinery by means of zonal hydraulics"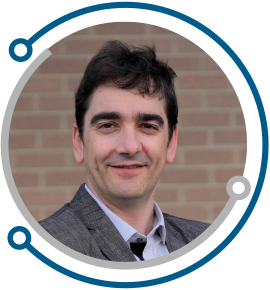 Andrea Vacca
Dr. Vacca is a the Maha Fluid Power Faculty Chair and a Professor at Purdue University, with a joint appointment between the Department of Agricultural and Biological Engineering and the School of Mechanical Engineering. He currently leads the Maha Fluid Power Research Center which was established in 2004 by the late Prof. Monika Ivantysynova.
Dr. Vacca completed his studies in Italy (Ph.D. from the University of Florence in 2005) and he joined Purdue University in 2010 after being an Assistant Professor at the University of Parma (Italy). Fluid power technology has been Dr. Vacca's major research interest since 2002. Dr. Vacca authored the textbook "Hydraulic Fluid Power" by Wiley and more than 150 technical papers, most of them published in international journals or referred conferences. He is chair of Fluid Power Systems and Technology Division (FPST) of the American Society of Mechanical Engineers (ASME), and a former chair of the Fluid Power division of the Society of Automotive Engineers (SAE). Dr. Vacca is also one of the Directors of the Global Fluid Power Society (GFPS). Furthermore, he is also the Editor in Chief of the International Journal of Fluid Power. Dr. Vacca also received the 2019 J. Braham medal of the Institution of the Mechanical Engineers (IMechE).
Workshop Green Machines "An energy efficient actuation technology for electrified off-road vehicles"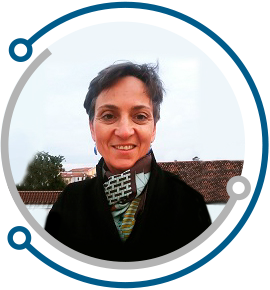 Silvia Gross
Silvia Gross is currently Full Professor of Inorganic Chemistry at the University of Padova. Since 2021 she is also a TUM Visiting Professor at TUM München and a DFG Mercator Fellow at KIT Karlsruhe. Together with 12 Departments of the University of Padova she has promoted a new Master Degree in "Sustainable Chemistry and Technologies for Circular Economy", starting in October 2021.
Plenary session Circular Economy "Design and Manufacturing in a Circular Economy Framework"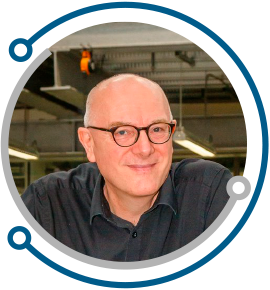 David Peck
Associate Professor, David Peck, researches and teaches in the field of circular built environment and critical materials, based in the faculty of Architecture and the Built Environment. He is a founding member of the Circular Built Environment Hub, which connects to BauHow5 and Ellen MacArthur Foundation networks.
David is also Honorary Associate Professor with University College London – The Bartlett and an adjunct Professor at MIP Politecnico di Milano, Graduate School of Business. David works with ad hoc committees in the EU, Brussels, and is an H2020 reviewer. He is the TU Delft lead scientist for EU Horizons 2020 projects Pop Machina, ProSUM, ERN and FP7 CRM_Innonet. David is TU Delft scientific leader for the EU KIC EIT Raw Materials and represents the university in the programme. He leads a number of projects in this important programme that has a focus on materials and circular economy.
Plenary session Circular Economy "Circular Opportunities and Materials Challenges"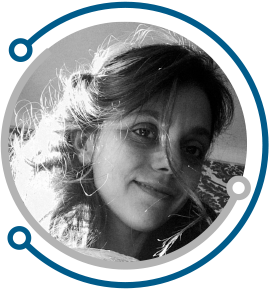 Giorgia Marino
Giorgia Marino is editor-in-chief of Renewable Matter | Renewable Matter, international magazine on the circular economy and the bioeconomy. Formerly director of Greenews.info magazine and former collaborator of La Stampa / Tuttogreen, she writes about environment, architecture and innovation for various publications including Huffington Post Italia. In recent years she has carried out some multimedia reportage projects financed by European journalistic grants on environmental issues, in particular in Haiti (sustainable reconstruction) and Nepal (climate change).
Special guest of the Plenary session Circular Economy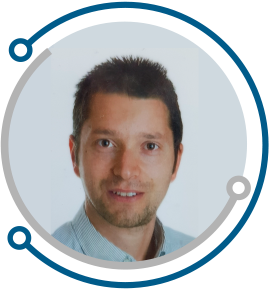 Nicola Battisti
Nicola Battisti is a technical manager with twenty years of experience in sensors development. His job in Optoi group is mainly focused on managing the technical department and following some key customers in industrial field. Nicola is specialized in position sensors for hydraulic cylinders and other mechanical parts. Nicola is graduated in electronic engineering and he is working in a team of 10 people, using his determination and concreteness attitude to achieve innovation with reliability and high quality.
Follow the customer in partnership with transparent approach is his philosophy.
Nicola is married and has two children, in his free time Nicola likes to play different sports like tennis, bike, swimming, just to train the body as the mind.
Workshop New materials and processes "Smart Sensors in harsh environment, mobile vehicles: how can they offer more functionalities through integration, how can they be reliable and predict maintenances through smart algorithms"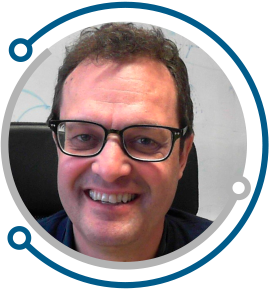 Michele Pinelli
Graduated in Mechanical Engineering and PhD at the University of Bologna, since 2010 he is Associate Professor of Fluid Machinery at the Engineering Department of the University of Ferrara, where he is Professor of Measurement Techniques and Fluid-dynamic Design of Turbomachinery.
Workshop New materials and processes "The Efflics Project for the increasing use of eco-friendly fluids in volumetric machines"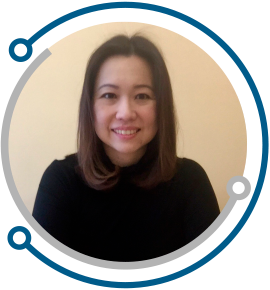 Sooky Winkler
Sooky Winkler is Senior Engineering Manager, Advanced Materials at Dana Incorporated. She is responsible for Dana's global advanced materials innovation and materials engineering development. With 23 years experience in technology development, and materials and process engineering management; Sooky is passionate about strengthening Dana's innovation and electrification portfolio and building partnerships with industry, academia, and government. Sooky started her career in 1998 as a researcher in the U.K. and holds a Ph.D. in Materials Science and Engineering from Imperial College London. She serves on the Board of Directors of technology accelerator REMAP and is an Adjunct Professor at the University of Waterloo in Canada.
Workshop New materials and processes "Additive Manufacturing – Process, Structure and Properties"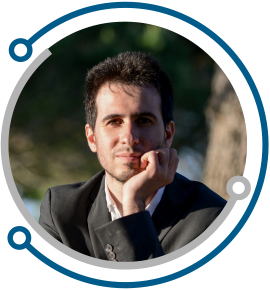 Nicholas Zanasi
Nicholas Zanasi is Advanced Drivetrain Lead Engineer in CNH Industrial.
He joined the transmission department in 2013, first designing and developing hydraulic circuit and components, then leading the development of a new transmission.
From 2021 he works on future technologies implementation to optimize tractor power usage and minimize environmental impact.
Workshop New materials and processes "Additive Manufacturing application in Agricultural"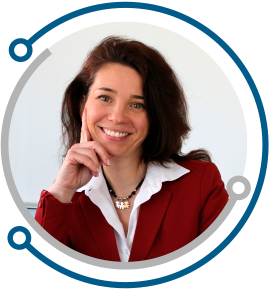 Valeria Tirelli
Valeria Tirelli is CEO of Aidro Hydraulics & 3D Printing, an Italian company that is excelling for the introduction of additive manufacturing in hydraulics. She enthusiastically manages the company founded by her father almost 40 years ago, specializing in the design and production of hydraulic components, such as valves, manifolds and fluid power systems.
A few years ago, she was amazed by the potential of metal additive manufacturing, and decided to invest in this technology, creating a dedicated department in her company, alongside the traditional manufacturing.
Valeria is promoting the adoption of 3D printing in various industries, participating in international groups for the definition of guidelines and standard.
She is also the Italian Ambassador for Women in 3D Printing.
Workshop New materials and processes "Machinery hydraulic systems – a redesign study"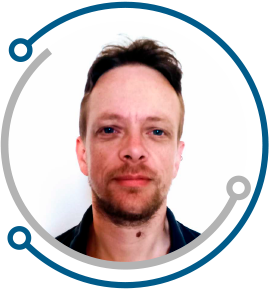 Thanos Tsakiris
Mr Thanos Tsakiris is a Senior Research Associate at CERTH. He received the Diploma in Computer Science from Aristotle University of Thessaloniki, Greece and the MSc in Computer Games Technology from University of Abertay Dundee, UK in 2000 and 2001 respectively. His research activities include 3D rendering, VR/AR/MR technologies and applications, Multimedia Authoring and multimodal HCI. He has previous experience in multiple international collaborative projects and is author or co-author of many papers in international scientific peer review journals and conferences as well as on a book on 3D computer graphics.
Workshop New materials and processes "Augmented Reality Technology for Personalised Maintenance Training"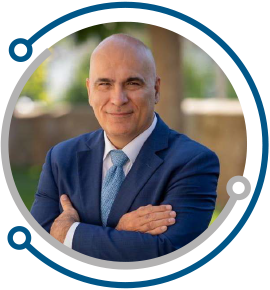 Josep Miquel Piqué
Josep Miquel Piqué is PhD in Innovation Ecosystems from La Salle URL, Telecommunication Engineer from La Salle and UPC and MBA from ESADE.
He holds also diplomas from Massachusetts Institute of Technology MIT), University of California - Berkeley and Universitat Ramon Llull. He is President of La Salle Technova Barcelona - La Salle Innovation Park, Founding President of XPCAT (Catalan Network of Science Parks), Vice-President of APTE (Spanish Network of Science Parks) and Past President of IASP (International Association of Science Parks). The central line of his activity is the promotion of Knowledge based Economy and Society in order to consolidate Knowledge Cities on Smart Cities.
Plenary session Open Innovation "Managing the dealflow of Ecosystems of Innovation in Industry 4.0"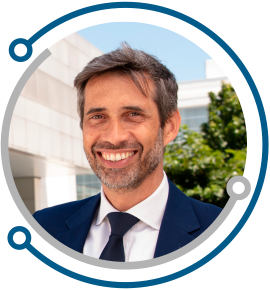 Salvatore Majorana
Salvatore is the Director of Kilometro Rosso, the innovation district of Bergamo, and founding partner of the VC Fund Eureka! on deep tech early stage start-ups. Engineer, MBA at INSEAD and Tech Transfer expert, he is an active member of the Italian and European innovation system.
Plenary session Open Innovation "Science Parks as Enablers of Open Innovation in the Global Ecosystem of Mechatronics"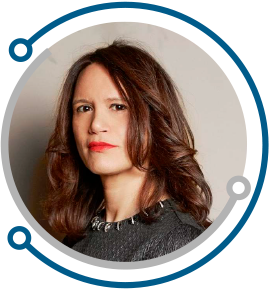 Lucia Chierchia
Managing Partner GELLIFY, B2B Innovation Platform that invests in B2B digital startups and drive companies in the design and execution of technology roadmaps and innovation governance. Adjunt Professor Bologna Business School and MIP Politecnico di Milano Graduate School of Business, in innovation & technology management themes.
20+ professional experience in technology organizations, a professional journey started in Aerospace field in ALENIA DIFESA (now LEONARDO) and grow up in Home Appliances Business, in Whirpool Corporation and Electrolux Group. Managerial positions in R&D & Industrial Operations, at global level. Former Head of Electrolux Global Innovation Hub.
Special guest of the Plenary session Open Innovation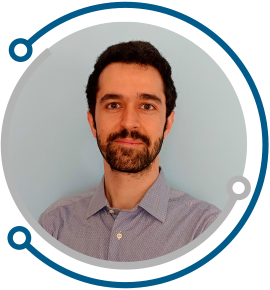 Gabriele Caiulo
Graduated at University of Pisa with master's degree in mathematics, from 2015 works for Pure Power Control as mathematician expert in industrial applications. Here he deals with modelling and solving optimal control problems applied to energy management within hybrid electric vehicles for the automotive industries.
Workshop Smart machines "Energy Management Strategies for Fuel Consumption Minimization of Parallel Hybrid Vehicles"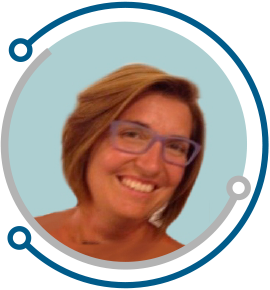 Claudia Elisabetta Campanella
Claudia Elisabetta Campanella, graduated in Industrial Design at the Polytechnic of Turin, with a thesis in physical ergonomics on "Usability of controls in automotive seats". In 2005 she moved to CNH Industrial and in 2014 she became head of the Ergonomics Department also for commercial vehicles (Vans, Trucks, Buses) and construction machines. In 2016 she became the ISO Italian reference at the TC23 committee for Agricultural symbols. She actively collaborates with University of Modena to develop new research that combines the use of new technologies (such as immersive and virtual reality) with the classic criteria of physical and cognitive comfort.
Workshop Smart machines "Ergonomics and Virtual Reality on CNH agricultural tractors"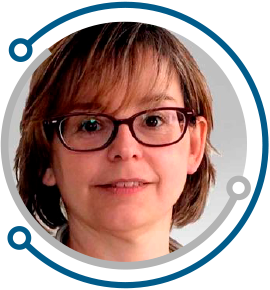 Francesca Perino
Francesca Perino is Principal Application Engineer at MathWorks. She focuses on enabling MathWorks customers to be successful in their adoption and use of MATLAB platform to solve their AI challenges with cutting-edge technology, tools and methods. She has expertise in data ingestion and processing, software design and application development, big data for enterprise-scale predictive analytics.
Before MathWorks, she spent few years working as research engineer and software developer. She holds a M.Sc. in Physics specializing in numerical methods and statistics in atmospheric science from Torino University in Italy.
Workshop Smart machines "Artificial Intelligence for Agriculture"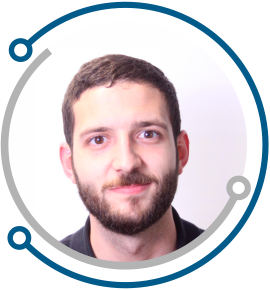 Alejandro Secades Rodríguez
Alejandro Secades Rodríguez has graduated in Aerospace engineering, with a Master in Mechatronics. He has been a Project Developer at the MCI Mechatronics Department since 2016 where he has worked on a distinct variety of topics with special focus on CFD, CAD design, and control engineering.
Workshop Smart machines "On the Digital Representation of Heavy-Duty Vehicles: a case study and outlook"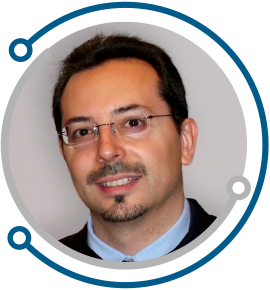 Marco Bietresato
Marco Bietresato, MSc PhD in Mechanical Engineer, member ASABE, ASME, AIIA, SIMAI, ATI, AICARR, is Assistant Professor in Agricultural Engineering at the Free University of Bolzano. His studies experimentally-numerically the tractors' and implements' performance and technical features, in particular: the thermodynamics of internal combustion engines for farm machinery (energetic/ecological aspects, biofuels, binary/ternary blends), the safety and rollover stability of vehicles on slopes.
Workshop Smart technologies "The tractor of the future: a retrospective on the past and an analysis of the present in order to outline the architecture of the future"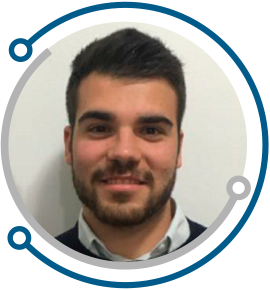 Andrea Gaiola
Andrea Gaiola, mechanical engineer, works as junior research fellow at the UNIMORE Engineering Department Enzo Ferrari, in Modena. His research activity focuses on modelling and simulation of hydraulic systems for mobile machinery applications and analysis of alternative energy saving architectures.
Workshop Smart technologies "Modelling and Simulation of the Hydraulic Circuit of the Wheel Loader"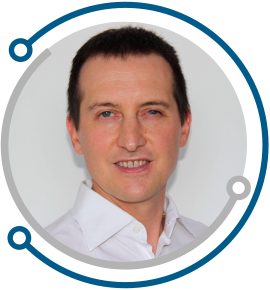 Massimo Galbiati
He started working on industrial application of Computational Fluid Dynamics at EnginSoft in 2000. He has been project manager and responsible for CFD activities in different industrial sectors.
He started working with the Moving Particle Simulation method in 2016 mainly for applications related to engine and transmissions lubrication and related e-motors cooling optimization.
He is currently product manager for the Moving Particle Simulation software Particleworks in Europe.
Workshop Smart technologies "E-Motors and E-Axles design by Simulation"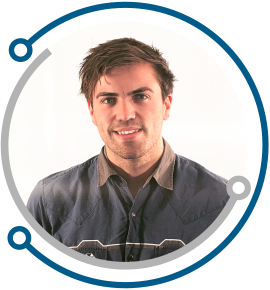 Henry Tanner
Henry Tanner is currently the Principle Engineer for R&D at Romax Technology – UK based Electro-Mechanical driveline experts providing design software and services to multiple sectors. Henry joined Romax in 2015 and has experience in electrified transmission design, consultancy, and industrial research.
Workshop Smart technologies "Designing Electrified Off- Highway transmissions using a modified systems engineering "V" model"
Workshop Open Innovation
The Mechatronic accelerators experience, with startups operating in the field of Open Innovation in Mechatronics moderated by Alfredo Maglione, Optoi, with
- Alberto Gasperi, Industrio
- Roberto Santolamazza, T2I
- Jörg Schüler, HighTech Startbahn
- Przemysław Zieliński, Krakow Technology Park