Trentino at Biofach 2022
Nine Trentino enterprises will be participating with Trentino Sviluppo in the main global event of the organic sector
After the entirely digital 2021 edition that has enjoyed large numbers of virtual attendance – almost 800 virtual events, over 400,000 chat messages and 10,000 virtual appointments – Biofach 2022 will once again be 'in-presence' at the fair district of Nuremberg from Tuesday 26 to Friday 29 July 2022. In addition to the fair event, it will also be possible to participate in a series of B2B meetings online.
Trentino Sviluppo will be participating with a delegation of 9 Trentino organic processing enterprises and will organize a set of events to showcase Trentino's organic sector during the fair.
Here is a list of the enterprises participating in Biofach 2022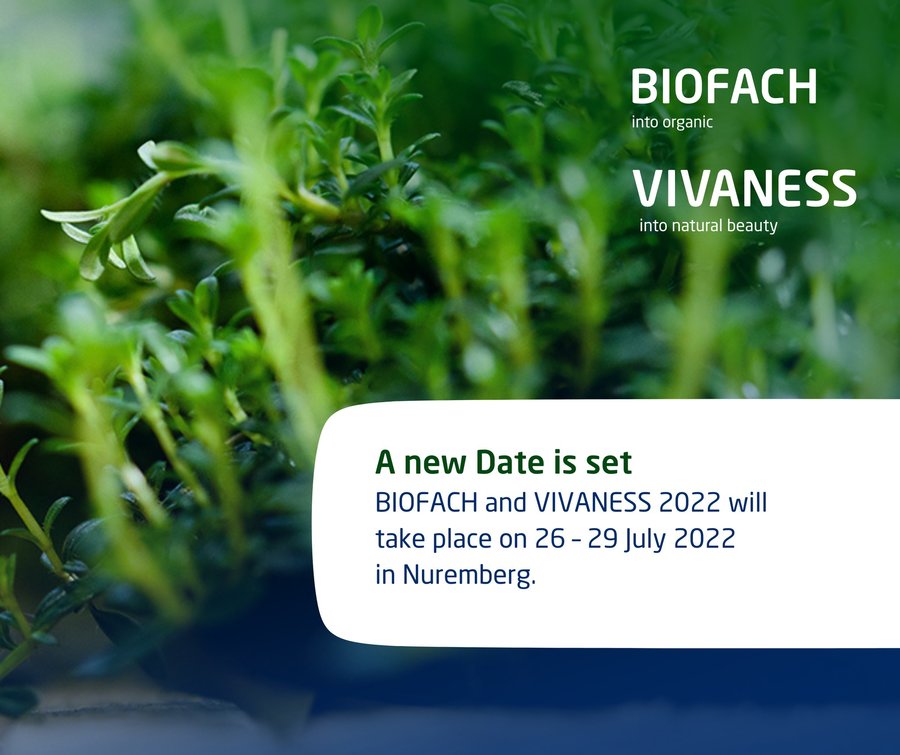 AGRARIA RIVA DEL GARDA
The Alto Garda (northern Lake Garda area) cooperative that has both a winery and an oil mill in which they produce white and red organic wines with geographical denomination and ULIDEA extra virgin olive oil made with the organic olives from the hills overlooking Lake Garda, thereby enclosing its climatic benefits and enhancing its local peculiarities. They pay the closest attention to product quality and avail themselves of state-of-the-art equipment in both production sectors.
BAUER
Since 1929, Bauer has been bringing flavour and genuineness to Italian kitchens through its rich assortment of high quality products home-made with respect for their typical processing times and methods and without the addition of any chemical aromas or additives. Bauer products include stock cubes and granulates, helpers and seasonings, that skilfully combine tradition with innovation and with total commitment to excellence.
CANTINA TOBLINO
Located at the heart of Valle dei Laghi viticulture, it was founded in 1960 by a group of dedicated local vine growers. Today it comprises almost 850 hectares dedicated to viticulture, 40 of which used solely for organic produce, and 600 partners who work the vineyards every day with passion, patience, dedication and continuous training. Cantina Toblino in Trentino is considered a dynamic experimental vineyard that applies innovative and cutting-edge methods and techniques to vine growing and to the sustainable management of vineyards and the environment, aiming at excellence in the production of grapes that are the building blocks of excellent wines.
APEREGINA - CHINDET
This is a company specialised in the manufacture of organic and environmentally friendly detergents. The assortment of products covers the entire spectrum of domestic and industrial cleaning needs and is sold both under the Chindet brand and under other third-party brands. Established in 2015, it immediately acquired social importance through employment of the disadvantaged. The production plant is in Villa Lagarina, while two bottling lines are managed in the prison of Trento where the inmates are employed and involved in training courses and job placement projects. Considerable attention is paid to the study of innovative solutions capable of meeting client needs, and to quality control.
CORVÉE
Corvée is an enterprise born in Valle di Cembra around a vine cultivation project that aspires to the highest quality standards of the wines it produces in compliance with all of the provisions of the organic production specifications. The sustainability criteria applied by the company are seen as veritable ethical values that underlay all of the aspects of production. In fact, the organic and natural methodology is applied to the entire vineyard, to grape processing in the winery and all the way to the choice of the most environmentally friendly packaging materials.
MELINDA
The Melinda consortium with its 4,000 partners and approximately 440,000 tonnes of apples produced is one of Italy's and Europe's largest fruit producers and sellers (it covers about 20% of the national production industry). With a focus on sustainability in all of its apple growing, harvest and conservation processes, it has opened the first underground temperature-controlled storage depot, excavated into rock for the natural conservation of apples. Organic production has increased significantly since 2018, and today consists in 340 hectares of organic fruit orchards. Organic apples are selected in a dedicated processing center and packed in 100% biodegradable packaging.
OLIOCRU
This company harvests and processes the olives grown in Trentino's Lake Garda area and transforms them into products of excellence – not just extra virgin olive oil from that area, considered to be one of the top 20 EVO oils in the world, but also complementary products that employ all parts of the olive, such as the traditional olive patés and 'molche' (pastes), or a fine powder obtained from drying depitted olive paste (patented method) that has excellent beneficial and nutritious properties. Prebiò is a pro-biotic product abounding in polyphenols, fiber, vitamins and minerals that can be used as an ingredient in the kitchen or as a natural food supplement.
TORBOLI CANTINE NATURALI
The winery is located in the municipality of Tenno, on the gently sloping hills north of Lake Garda. Based on their four-generation long wine-making experience, in 1990 the Torboli family decided to apply innovative vinification technology in order to obtain 'pure' wines without the addition of sulphites or any chemical additives, consisting in the technical washing and drying of the grapes prior to pressing, the oxygen-free conservation of the wine and vacuum bottling. The result is a natural and pure wine that uniquely expresses the properties and qualities of the grapes used.
TRENTO FRUTTA
This company transforms fresh and frozen fruit coming mainly from Italy into semi-finished products for the food industry and into various kinds and formats of finished products destined for exportation. It produces fruit juices, purées and concentrates, mainly under private labels, and can meet all of the needs and specific requests of its clients while complying with high quality standards, from the choice of raw materials all the way to production. It offers packaging consisting in glass, bag in box and handy hot-filled pouches.